Roland Tasho
Photographer
Roland Tasho is a well-known Albanian photographer who has been dealing with photography for 37 years. He has started to photograph in 1982. Today he works as a freelance. Since 1992 he has opened more than 70 exhibitions in Albania, Italy, France, Belgium, Germany, Switzerland, Austria, Argentina, Greece, Hungary etc. 6 international prizes and 11 photo books published.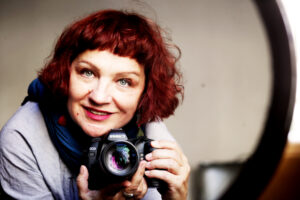 Rozafa Shpuza
Photographer
Rozafa Shpuza was born in Shkodër. She is a well-known photographer and poet. The peculiarity of her creativity is that photography and poetry have an inevitable connection with each other, which is also the key to her success. Rozafa has opened many personal and joint exhibitions in several countries of the world and has been honored with international awards. ODA Gallery is the name of the gallery that Rozafa has opened in the old house of her parents in Shkodër, which has turned into a shelter for artists from all over the world.
Gent Shkullaku
Fotograf
Gent Shkullaku is founder and director of the most serious photography agency in Albania, Light Studio Agency LSA. With a long experience since 1996, he covered many episodes and events happened in Albania for decades. Since 2003 is part of world agency Agence France Presse / AFP.
Albert Cmeta
Photographer
Albert Cmeta is a nature photographer and he has published several albums and books with photos of Tirana city and Tirana surroundings, such as Tirana Through Lens and Beautiful Tirana. Cmeta si dhe jury for all seasonal social media contest organized every 3 months from Visit Tirana, #TiranaSpring; #TiranaSummer; #TiranaAutumn and #TiranaWinter. Visit Tirana has organized 16 social media contests dedicated only to Tirana
Albert Cmeta
Photographer
Project manager, art curator, communication and design expert for many years, Elton still blindly believes in the power of photography. He operates with this philosophy starting countless projects inside and outside the company, taking care of marketing campaigns, storytelling,