Winners of Tirana Photo Festival 2021
The annual festival that gathers young people passionate about photography was a success this year as well, which was the fourth edition taking place. The awards ceremony, which was held on October 8th in the lobby of the National Historical Museum, has already become a tradition. Present at the ceremony were the Deputy Mayor of Tirana, Mr. Andi Seferi and the Deputy Minister of Culture Mrs. Meri Kumbe, who greeted the festival and donated prizes to the winners.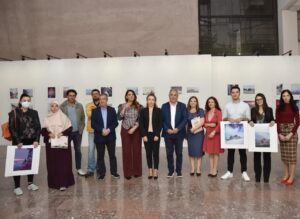 The festival was organized by DMO Albania, with the support of the Municipality of Tirana and the Ministry of Culture. The festival lasts one week from October 8-15, where during this week the exhibition with 100 finalist photos on the first floor of the National Historical Museum is open to the public.
The winners of this edition:
First prize: Gerti Kadillari (Flower Path, Kukës) offered by the Ministry of Culture worth 40,000 ALL
Second prize: Najada Dafa (Shishtavec, Kukes) offered by the Ministry of Culture worth 30,000 ALL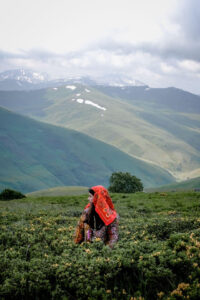 Third prize: Fatjon Sinani (Valamara, Pogradec) offered by the Ministry of Culture worth 20,000 ALL
Saimir Kalbaj's photo was praised for the awareness message to promote Albania but also to protect the enviroment. Price value 10,000 ALL
The prize of the seasonal competitions of VisitTirana, winner Luljeta Mustafaj. Price value 10 000 ALL.
Award offered by EjAlbum, a portfolio of works by Fabiola Muhollari.
Best video awards
Duli Kasmi for the drone video from Sylbica, Tropoja (10 000 ALL). Brian Hoxha & Ledio Hysi for the promotional video of Albania (10 000 ALL).
In the framework of the festival were organized two photography workshops sponsored by Arena Center. The courses were two days developed on different days, the first day theory and the second day practice with lecturers Soela Zani and Albert Cmeta.